Guariche Airborne Iron and Velvet Chairs Mid Century Brown 1950, France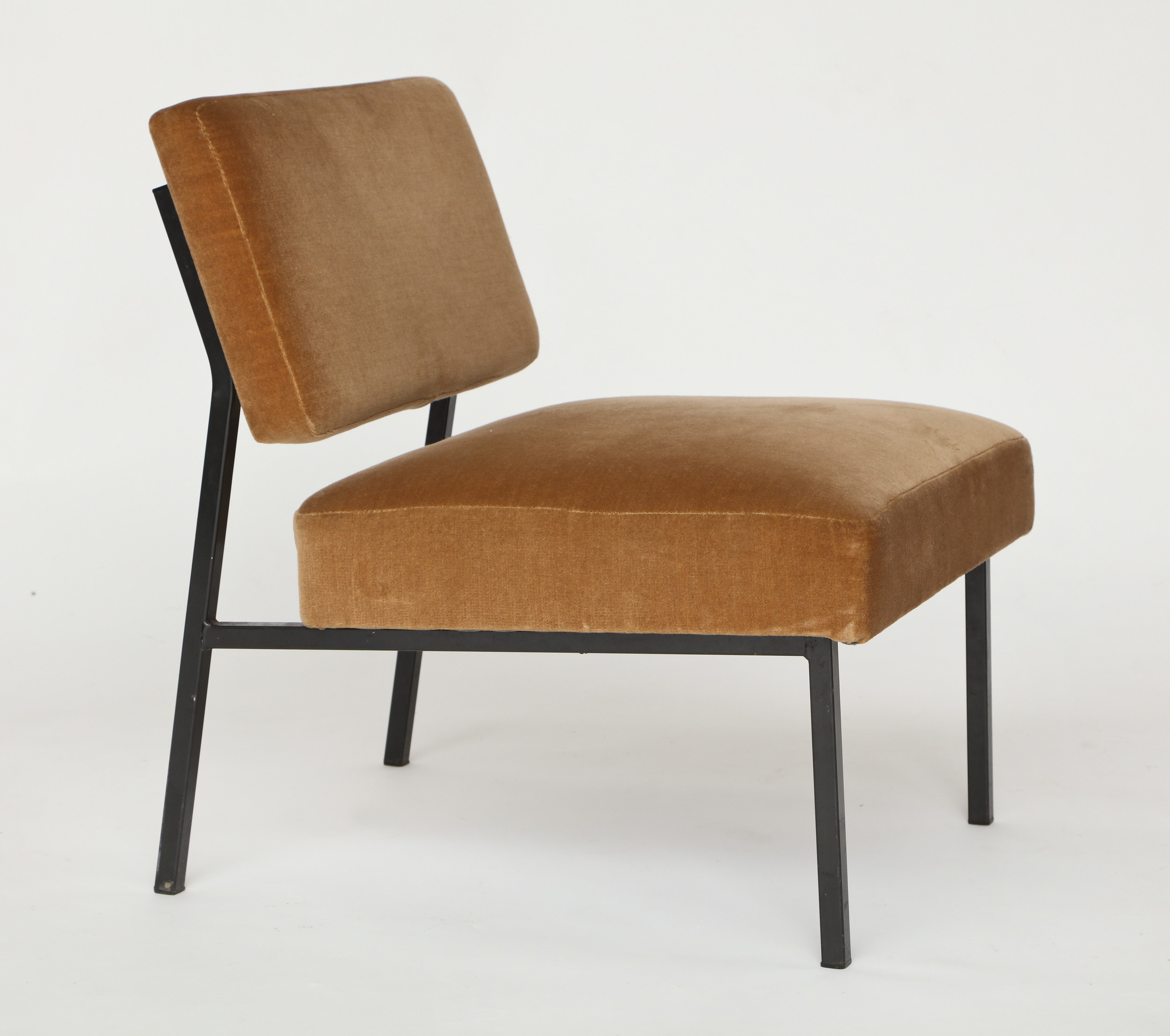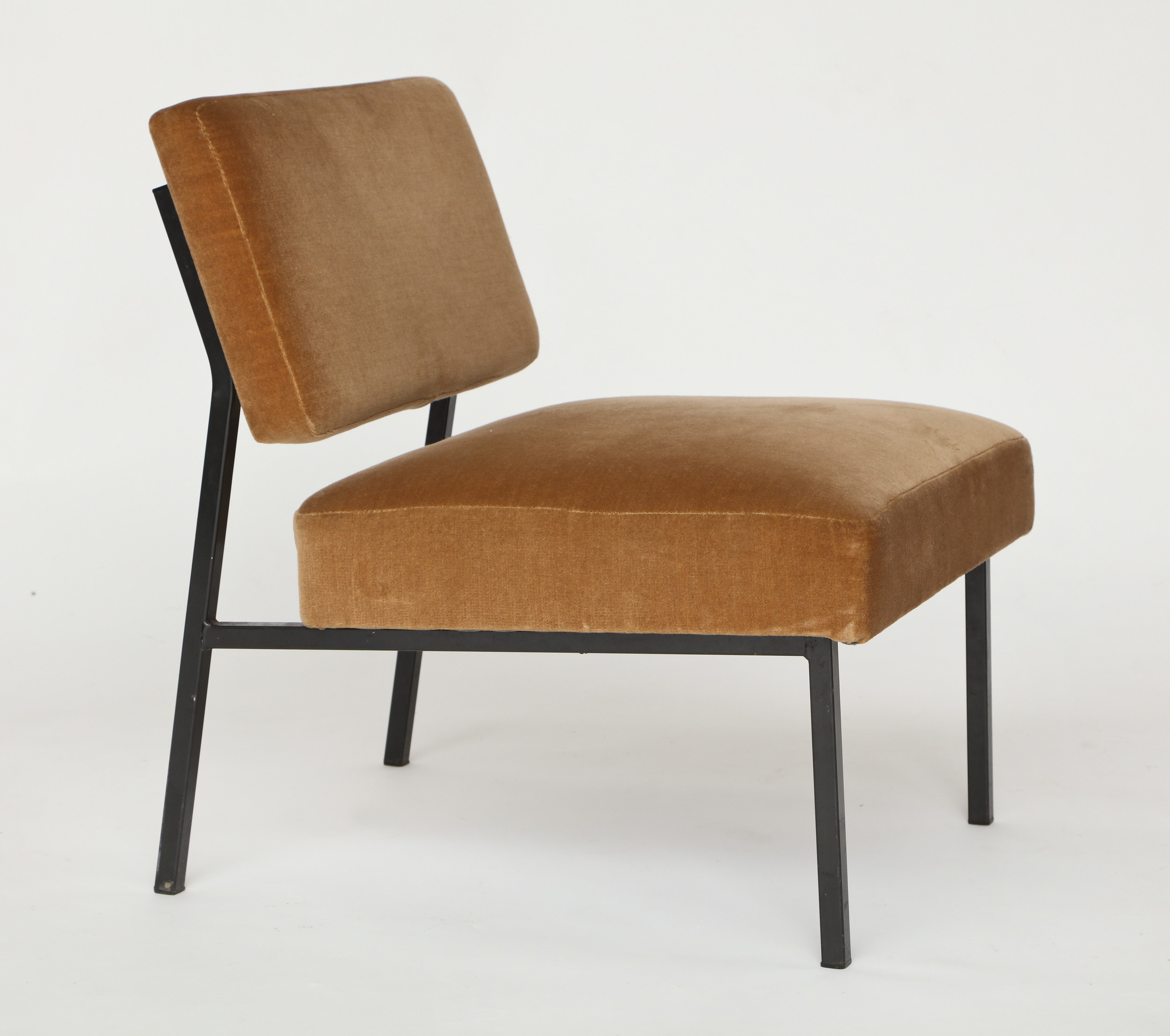 Guariche Airborne Iron and Velvet Chairs Mid Century Brown 1950, France
Guariche Airborne Iron and Velvet Chairs Mid Century Brown 1950, France
Guariche Airborne chairs
Most likely made in the early 1950's
Believed to be original velvet upholstery in very good condition
They are a brown/rust/salmon color with original Airborne sticker on the bottom
Dimensions: H 67cm x W 54cm x D 61cm.
Pierre Guariche was born in 1926, son of a family of Parisian goldsmiths.
He studied at the École nationale supérieure des arts décoratifs, where he was taught by René Gabriel. He graduated in the Spring of 1949.[1] He became a member of the Union des artistes modernes (UAM). He joined the studio of another of his teachers, Marcel Gascoin. He began to exhibit his own work in the Salon des Arts Ménagers and the Salon des Artistes Décorateurs. In the period after World War II (1939–45) there was increased interest in using new methods and materials for mass production of furniture. Manufacturers of materials such as formica, plywood, aluminum, and steel sponsored the salons of the Société des artistes décorateurs. Designers who exhibited their experimental work at the salons in this period included Guariche, René-Jean Caillette, Joseph-André Motte, Jean Prouvé, Charlotte Perriand, Antoine Philippon and Jacqueline Lecoq.
Career
Guariche was quickly noticed. The MAI gallery exhibited some of his furniture, and then he was employed by the new company Airborne, founded in 1951. Guariche proposed a complete suite of furniture for a house, which he called "Prefacto", as his first project for Airborne. Using metal tubes and wood he created furniture for the different rooms in a dwelling, including tables, chairs and modular storage units. He also designed a very successful line of chairs, armchairs and sofas for Airborne.